JOURNAL
Pineau De Re
posted on 05/04/2014
Comments (0)
---
Grand National
posted on 05/04/2014

So excited as my Dad and I won the Grand National with the fabulous pineau de re! Well done clever horse xxxx We both got £49
Comments (0)
---
Fun days out
posted on 02/04/2014
Comments (0)
---
Mother''s Day
posted on 30/03/2014
Sunday 30th March
We had a great day. Ross and Owen gave me a lovely ceramic pot with flower bulbs in to grow and a lovely card. Owen made a lovely pink felt purse and a cute owl card at school which were lovely.
I gave Mum a navy patent handbag with penguin bookmark and handbag mothers torch.
We had a lovely meal at the brewers fayre
John had
Myself and Chris had
Garlic and Herb Breaded Mushrooms
Served with BBQ sauce. (yuk i don't like BBQ!) good mushroom though
Mum, Dad and Joanne had
Classic Prawn Cocktail
Juicy prawns in a cocktail sauce on a bed of crisp iceberg lettuce. Served with buttered brown bread
Mum, me and Joanne had
Roast Turkey
Dad, John and Chris had
Roast Gammon
Ross and Owen had sausages, Cameron had a hot dog and Katie popcorn chicken
John had
Ice Cream
Two scoops of vanilla icecream & strawberry sauce
Dad had chocolate fudge cake
Me, Mum, Joanne & Chris had
Caramel Apple Betty
Crumble topped apple pie drizzled with toffee fudge sauce. Served with custard.
This free digital slideshow created with Smilebox
Comments (0)
---
world book day
posted on 09/03/2014
The theme was to dress as a character from a scottish author's book.
The boys looked great as pirates
'
Comments (0)
---
Merry Christmas 2013
posted on 24/01/2014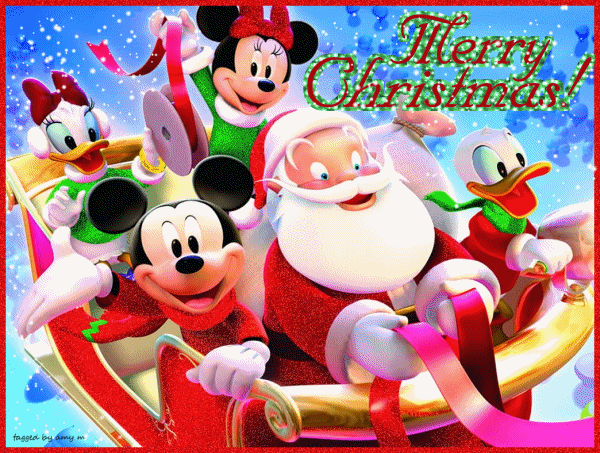 glitter-graphics.com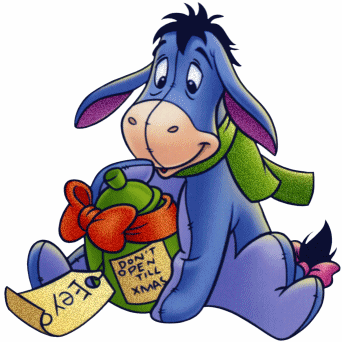 glitter-graphics.com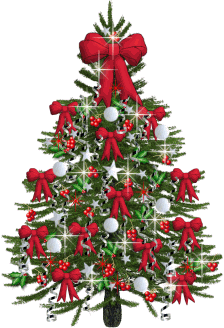 glitter-graphics.com
Comments (0)
---
Merry Christmas
posted on 24/01/2014
I was working night shift on Christmas Eve so couldnt wait to get home to see what the boys got from Santa. They were very lucky, Ross got a 3ds with Super Mario 2 and Owen got a Hudl tablet. They also got wii games of angry birds and angry birds star wars, angry birds Toons dvd, Despicable Me 2 dvd and various other mario dvds and toys. Nana and Dada gave Ross a great remote control motor bike and a lego set. They gave Owen a great remote control fire engine and speaking toy.
Joanne, Chris, Cameron and Katie gave the boys kids monopoly and cluedo games, moshi pencil cases and pencils, moshi bathtime set and chocolate coins.
John and i bought a new laptop for our present.
1629 Christmas Lunch
STARTERS
Cocktail Di Gambretti
Prawns with Marie Rose Sauce and Brown Bread
Trio of Scottish Salmon
Hot roast salmon, traditional smoked salmon & freshly poached salmon served on a bed of mixed leaves with a chive mayonnaise
Gateau of Ogen & Galia Melon
With green apple sorbet & apple and ginger salad
Terrine of Highland Venison
With pistachio nuts & apricots served with rhubarb chutney
Smoked Haddock & Prawn Fishcakes
Served on rocket salad with cullen skink brie
Buffalo Mozzarella & Sweet Tomato Salad
Roasted sweet cherry tomatoes with pesto coated Mozzarella balls, toasted pine nuts, chilli jam & mixed leaves topped with olive oil and fresh parmesan shavings
Smoked Haddock & Prawn Fishcakes
Served on rocket salad with cullen skink brie
SOUP COURSE
Scotch Broth
Traditional home-made scotch broth
Cream of Tomato Soup
Children's favourite
Lobster, Scampi & Scallop Bisque
Soup made from Moray Firth lobster, scampi & scallops, garnished with parsley, cream & brandy
MAIN COURSES
Roast Morayshire Turkey
Fresh local Turkey served with Oatmeal Stuffing, chipolatta sausage wrapped in Bacon, finished with Roast Gravy
Roast Rib Eye of Beef
Served with Wild Mushroom & Red Wine Jus
Pan-Roasted Drambuie Chicken
Pan-roasted Breast of chicken served on a bed of Haggis-crushed potatoes, finished in Drambuie cream sauce
Pot-Roasted Loin of Venison
Venison loin cooked in red wine & thyme jus with winter vegetables and finished with crispy pancetta
Grilled Fillet Steak 'Cafe De Paris'
Fillet steak topped with tomato & garlic butter
Roast Suckling Pig
Delicious suckling pig with crisp crackling served with a compote of bramley apples
Seared Fillet of Salmon
Served in a smoked Haddock, Prawn, Mussel & leek chowdar
Halibut & Sogliola et San Remo
Paupiettes of lemon sole & halibut topped with crispy smoked bacon, spring onions, lemon & garlic butter
Goat's Cheese & Butternut Squash Wellington
Goat's cheese, butternut squash, mushrooms, cashew nuts and cheese wrapped in puff pastry
SWEETS
Christmas Pudding
Topped with Seasonal Berries & Brandy Sauce


1629 Banofee Ice Cream Sundae
Made with delicious banana ice cream & toffee ice cream, fresh bananas, fudge sauce, whipped cream & finished with chocolate flake
Knickerbocker Glory
A real stocking filler
Selection of sweets from the trolley
Scottish Cheese & Biscuit Platter
Coffee with Mincemeat Pies & Petit Fours
It was a beautiful meal which everyone enjoyed.

Comments (0)
---
Christmas slideshow
posted on 24/01/2014
Comments (0)
---